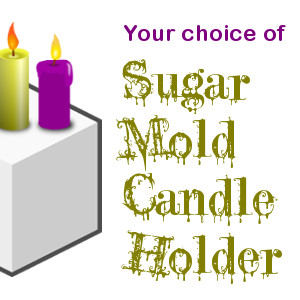 Long before sugar mold has become a stylish candle holder, it was used to hold raw sugar cane syrup to form raw brown sugar cones. (Duh.)
These molds can hold more than sugar and candle. From sweet, flower, to utensil, let your creativity run to use them any way you wish.
Pick your choice of sugar mold below and turn it to a centerpiece.
#1

Six Hole Sugar Mold Candle Holder
#2

OAK Barnwood SUGAR MOLD CANDLE HOLDER – 3 Tealights & Glass Votive Holders
#3

NEW Salem Collection Treenware Jumbo Sugar Mold Votive Candle Holder Made in USA